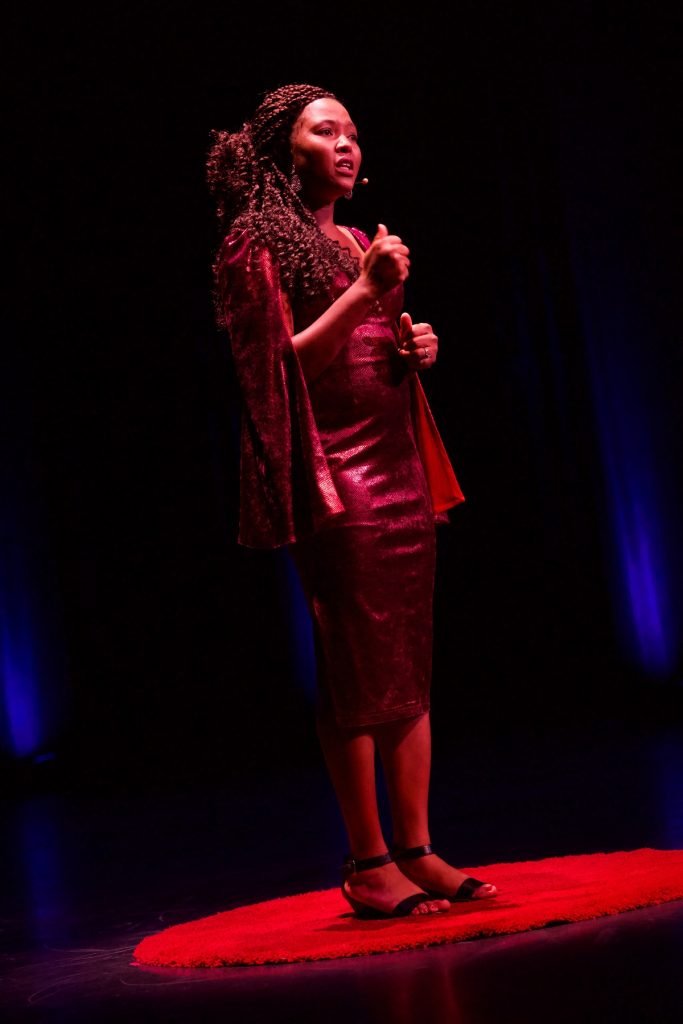 Are you a young person with no idea about how to make a positive impact in society? Have you ever wanted an older, more experienced mentor to look up to? Luckily, Lola Adeyemo, ERG expert, speaker, and CEO of EQImindset, is here to inspire Gen Z.
At 39, this serial entrepreneur has achieved what only a few can dream of. From establishing a groundbreaking venture called EQIMindset to writing a book, Lola has called for inclusivity across organizations. Now, with her years of experience and learning, she encourages the next generation.
Good opportunities are hard to come by, but you have to grab them to get to the point you want to reach. The new generation – or as they are called Gen Z – are confused in this aspect. They need good mentors to guide and inspire them.
In this regard, seasoned millennials like Lola can help a lot. The varied experience of these millennials is a goldmine. They know the hustle and grind. They know how to utilize all the tools available and how to make way for themselves. So, the younger generation can learn alot from them and this is what Lola aspires to be.
Lola's journey from an international student from Nigeria to becoming a C-suite founder of several ventures is especially moving. She came to America to get a Masters degree in Biotechnology. It was not an easy journey. Lola had to navigate cultural differences while struggling with the idea of belonging in a foreign place. Yet, she was not willing to let go of a golden opportunity to increase her skill set. To counter these challenges, she readily formed a group of international students for support.
After graduation, she entered corporate America. This posed a new set of challenges. Lola's genius for her job was brushed off because of her immigrant status. Her full potential was going to waste because of bias and discrimination. Lola recalls her experience at the time, noting, "I always envisioned myself as a corporate employee and was going to climb that corporate ladder to the top in a large corporation. Getting into DEI in a large global corporation however exposed me to so much more and the reality was very frustrating. I felt underutilized."
Lola could have let things run as they were but the visionary inside her demanded a proactive change. She set out to improve DEI frameworks in big organizations. She became an Employee Resource Group (ERG) consultant and expert. This role enabled her to guide companies in developing their own ERG groups.
As a result, she has helped so many diverse minorities find equity and inclusion in their own enterprises. Her companies, EQImindset and Immigrant in Corporate Inc., all work to dismantle the usual practices and bring more inclusivity and diversity in the workforce. Recognizing that women, particularly women of color, face even more discrimination, Lola leverages her role as a member of prestigious organizations like ATHENA and Girls Inc. to highlight and find solutions for issues like wage gap, lack of opportunities, etc.
Lola's journey is not stopping here. She plans to inspire change throughout the corporate system so that future generations do not have to struggle in the way her generation did. Her progress is also a reassurance to Gen Z that no matter how many obstacles threaten you, there is always a solution at the other end of the tunnel. You just have to look for opportunities to challenge the system.
Lola could have worked on her own career for decades before calling out the unfairness of the system and helping other immigrants. Yet, she utilized the means available to her, slowly amping up the scale of her efforts. This is precisely the message she wants to give the younger generation – that they can start making an impact where they are. Be it through starting support groups in your educational institutions or calling out for more inclusivity at your respective jobs; you just have to take the first step.
So, Gen Z, if you are inspired enough to make a change, head over to buy Lola's groundbreaking book Thriving in Intersectionality: Immigrants, Belonging, and Corporate America. You can also listen to her talks to understand more about her work and philosophy.