The Healing WELL is a nonprofit in San Francisco that offers healing rituals to individuals in the storms of poverty and prejudice, mental illness, substance abuse and addiction. Through wellness programs like yoga and meditation, un- and marginally-housed people are treated with the dignity that every human deserves.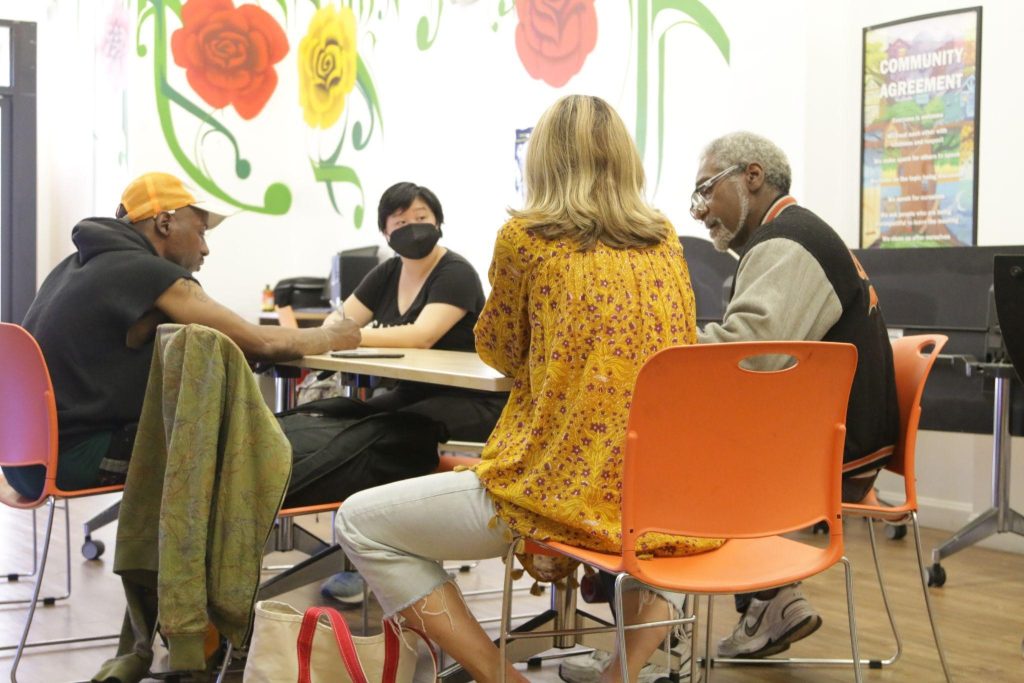 One of the programs offered at The WELL is Therapeutic Writing, taught by a local San Francisco author Marguerite Imbert who partners with tech companies to expand access to what she calls 'our most accessible, least expensive tool for reversing trends on mental health.'
The literacy rate for adults across the U.S. averages around 88%, Imbert says, meaning that most of us are privileged to have this powerful therapeutic tool to use or not. "If I was working on this project in countries where rates were in the 20-30%, I'd be teaching raw writing skills," she says. "We have a huge head start here. Many of us already know how to write."
To face the mental health crisis in the Bay Area and beyond, Imbert is teaching workshops that help individuals use the tool of writing. Writing is accessible and extremely powerful. But as Imbert, a longtime yoga and meditation teacher points out, "we don't have writing studios on every corner in our city, like we have yoga studios."
"Writing an untapped tool. We take it for granted because almost all of us can do it," she says. "In my opinion, that's exactly why we should be using it."
Imbert has been touched by the mental health and homelessness crisis on many levels, not only as a longtime resident of the Bay Area but also in her own family. "When I teach therapeutic writing to folks in The Tenderloin, I lose my breath all the time. I had a guy look up after a few minutes of writing to ask me, 'How do you spell anxious?' Another person asked me if 'happiness' is spelled with two s's," she says. "It's all the confirmation I need."
Imbert started teaching virtually to individuals writing novels beginning in 2020, when the pandemic hit and many creative people were at home with time on their hands. "It felt amazing to share this lifelong tool with other writers, and to see the empowering effects of this tool."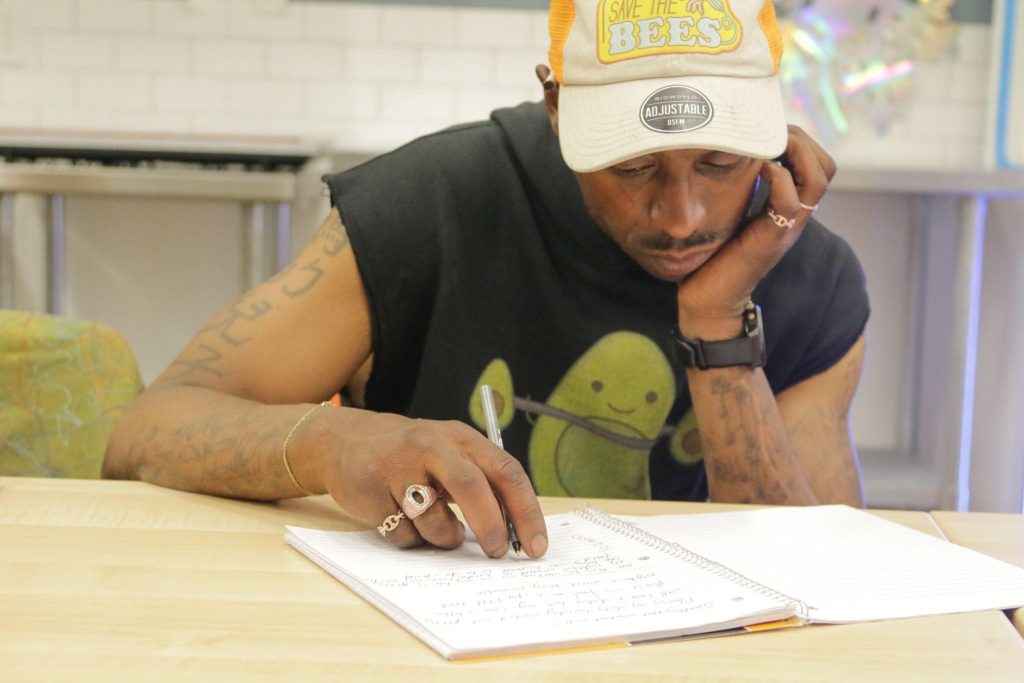 The unique, psychologically-oriented and communal approach of her workshops gathered her a following. "The class I teach is the class I need myself," she says. "Whether I'm leading a room of tech professionals or people in an SRO, I use writing to help people notice and process their experience, identify their dreams, and develop plans," says Imbert.
Watch a short documentary about The Healing WELL.
Write your book in Marguerite Imbert's next virtual writing workshop.